How to resolve "Unable to communicate with emSigner" error ?
Possible Reasons:
Check if your emSigner is running (try restarting it)
Ensure settings of Chrome / Firefox browser to required to unblock access to emSigner are enabled (one-time task)
[Covered as separate FAQ]
After applying setting or starting emSigner, please click Refresh
emSigner
button, to again establish connection with emSigner
How to unblock Google Chrome / Microsoft Edge access to emSigner ?
Steps to unblock it:
Open a new Tab
Enter URL chrome://flags/#allow-insecure-localhost (just copy-paste it)
Change this settings to Enabled

Restart chrome when prompted
Now refresh utility page (or press F5)
How to unblock Firefox access to emSigner ?
Steps to unblock it:
Open a new Tab
Enter url https://127.0.01:1585 (just copy-paste it)

Click Advanced... and after that click Accept the Risk and Continue
Restart emSigner
What browsers this webpage utility is compatible with ?
This utility is compatible / incompatible with below browsers (Desktop / Laptop)
Google Chrome
Mozilla Firefox
Microsoft Edge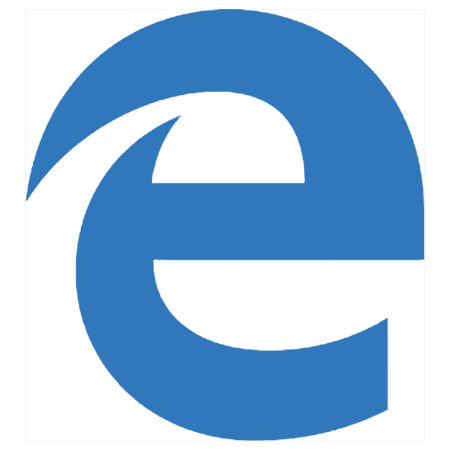 Edge
Internet Explorer
Safari
Mobile / Smartphone / iPad compatibility has not been checked, as emSigner cannot be run & DSC Token cannot be plugged to mobile device. On Apple Mac, using Chrome / Firefox browser, all the functionality of this webpage can be used except DSC affixing
What does Save/Load Draft buttons do ?
You may wish to continue your un-finished (or partially filled) GSTR-9C Audit Report later. So, Save Draft button downloads draft version of your work in JSON format. Similarly using Load Draft you can anytime resume your Audit Report by uploading the same Draft JSON file.
Some advantages of this are:
You can make multiple copies of the same Audit Report at different stages & can revert back any stage version by simple Loading of Draft JSON file
This downloaded Draft JSON file can easily be emailed or can even be stored on cloud Drive, so that you can resume your work from different Laptop/PC
JSON file is lightweight than Excel Template file containing heavy macros
How to pre-fill Annual Return figures in GSTR-9C ?
Just download JSON / PDF file of already filed Annual Return from Portal & then use Import GSTR-9 button to browse it. Webpage will auto-populate figures of GSTR-9 which are to be mentioned in GSTR-9C. GSTIN and Financial Year field also gets populated along with this.
How to import 9C Excel Offline template ?
If you have already entered 9C data in Excel Offline template, you can import that using Import GSTR-9C button. It is not necessary that complete data needs to be filled in Offline template, you can import partially filled Excel file too, & continue it on webpage.
Unable to locate Validation errors ?
Validation error are shown in red colour below the fields failing validation. Please ensure that appropriate text / date is written or option in dropdown is selected for mandatory fields (marked in *). Validation errors in blue colour are optional in nature, as they are derived based on some best practises.
I have filled GSTR-9C and validated successfully, how to generate JSON file to upload on Portal ?
After you finish filling of all fields, simply press Apply DSC button. This will generate JSON file, which is digitally signed using emSigner just like you file GSTR-3B or GSTR-1 using DSC. Download prompt will automatically come after JSON gets digitally signed.
What about privacy of data ?
We do not collect any data filled on this page. Not a single byte of data is sent to our Server or any outside Server. Every processing is done on your Browser itself. You are free to verify this claim from any cyber expert, who can inspect our web-page & check for data transmission.
How can I rely that digitally signed JSON file is correct ? Any way to verify it independently ?
There are many ways to verify about correctness of data in digitally signed JSON file. Try any of the below mentioned methods
Just download & open a fresh copy of GSTR-9C Excel Offline Utility. Click on "Open GSTR-9C JSON file downloaded from GST Portal" button & browser this digitally signed file. You should see the data populated in that Excel file
Alternatively, fill up the same data in GSTR-9C excel template & generate JSON file from GSTR-9C Excel Utility. Then compare both JSON files using Online JSON comparer (just Google it). Remember this method is technical & requires good understanding on JSON files
I got message of Processed with Error on Portal. How do I troubleshoot ?
Use Import Error JSON button to browser the JSON file, and webpage shall extract and list summary of error message found in JSON file. Ensure you unzip error JSON file, if it is zipped.
Ensure that you mention figures of Annual Return exactly (without rounding-off even a paisa) in GSTR-9C, as department portal rejects JSON file, even if it finds a difference of ₹ 0.01 in 9C. We have provided a button Import GSTR-9 where you can browse JSON / PDF of filed Annual Return & it auto-populates respective values for you.
Alternatively, you can use System Computed PDF provided by GST portal. Just go to Initiate Filing page and then use the below button of departments portal (as shown in image) to get this PDF